At Rumbalara Football Netball Club (RFNC) whether at work or while engaging in sport, we have close contact with people who are vulnerable to the health impacts of coronavirus. It is for this reason that the RFNC recommends that all community members are fully vaccinated against COVID-19 as per the State and Federal Government's medical advice. Rumbalara Aboriginal Co-operative has led with Kaiela Institute, Goulburn Valley Health and the RFNC, Jabba the Bus's visit to the RFNC on 10th November 2021 from 1-4 pm to assist the community in increasing their likelihood for protection against the virus. This is particularly important now as the current wave of infections has greatly affected the Aboriginal community in Shepparton and the Goulburn Murray region.
We encourage all community members to attend the vaccination walk in service at RFNC so we can all be back together again.
Date: Wednesday, November 10th 2021
Time: 1PM – 4PM
Location: Rumbalara Football Netball Club. 20 Mercury Drive, Shepparton VIC 3630
Free walk-in service for Pfizer vaccine
No appointment needed
Jabba the Bus will return on December 1st for your second dose.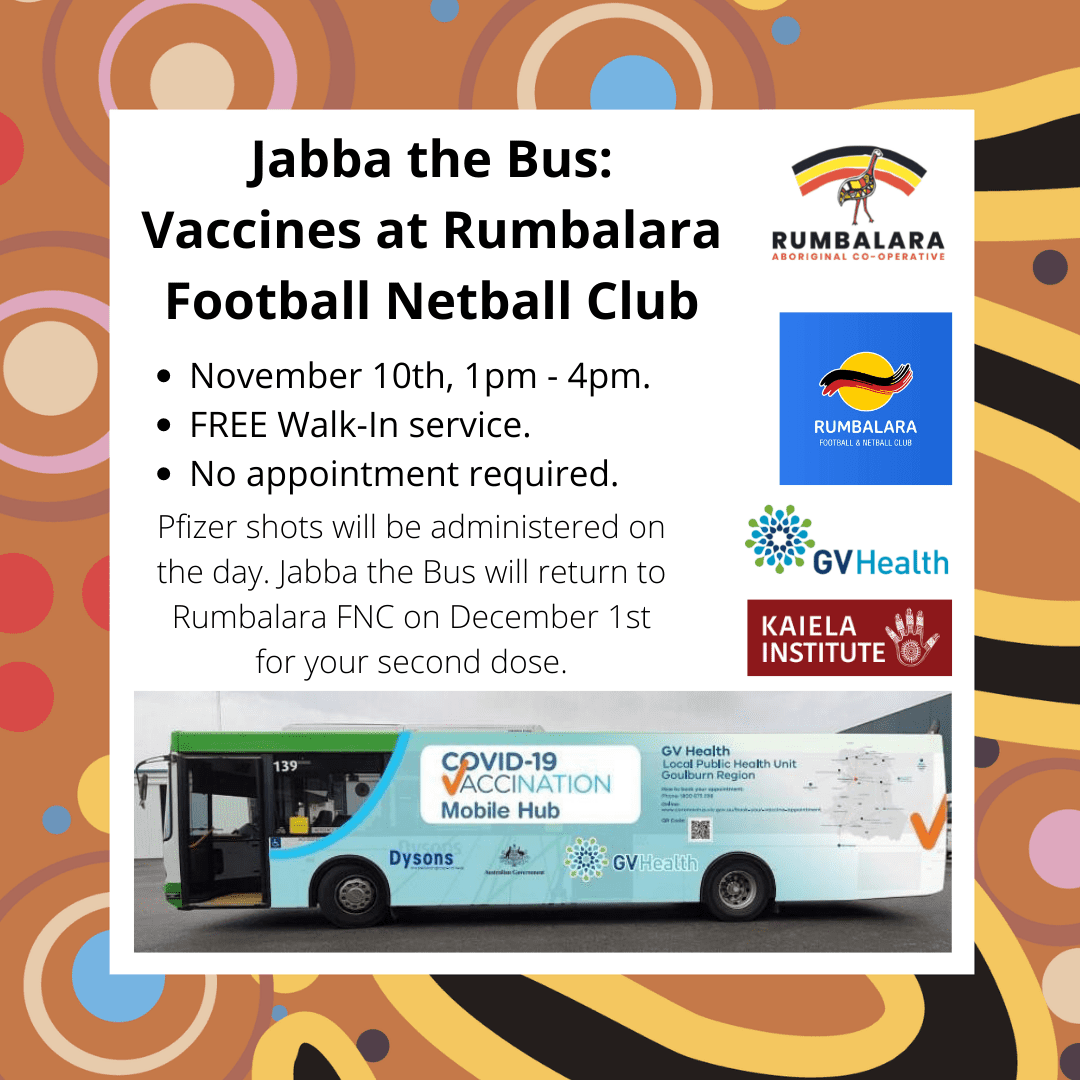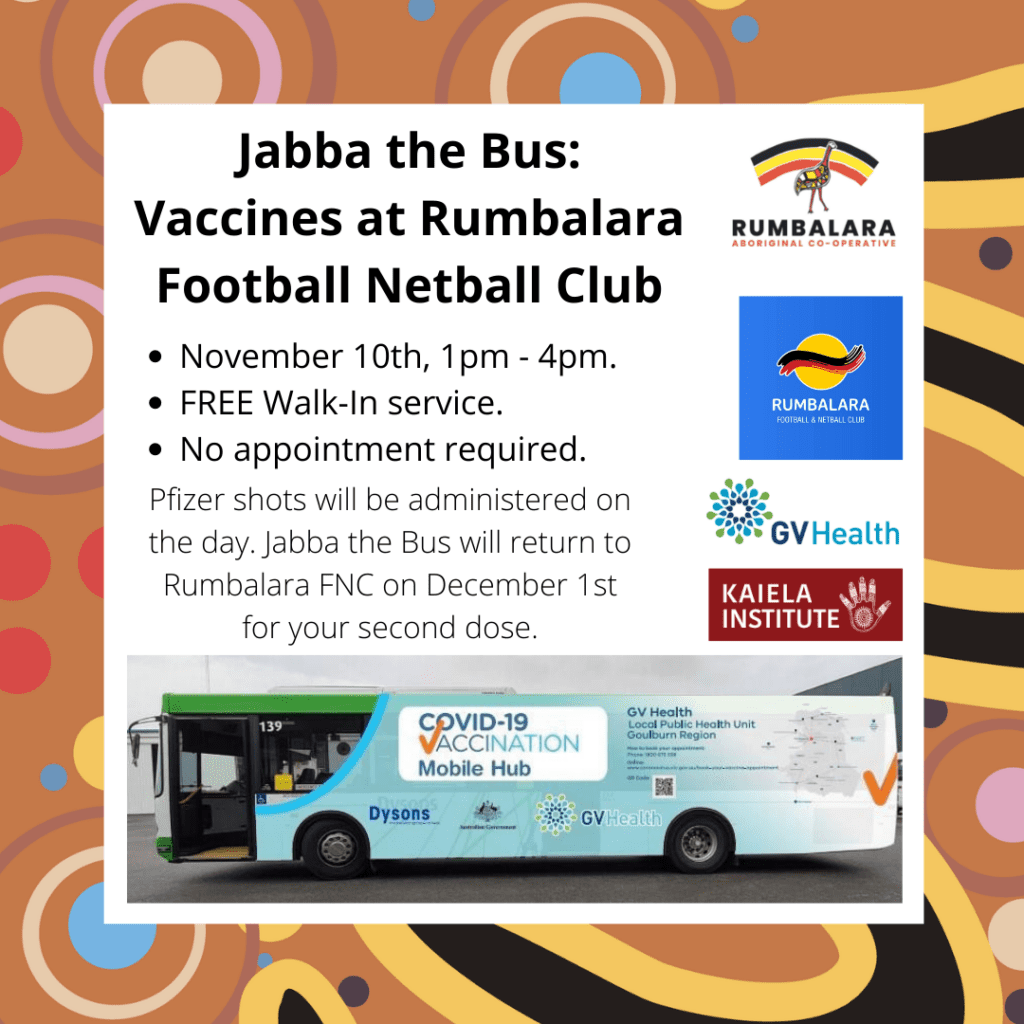 Australian AFL legend, Adam Goodes is a proud Adnyamathanha man, having grown up in the Flinders Ranges. As a father, he knows having the vaccine is important for his family's safety.
Watch this sporting superstar as he answers the question 'Did you think twice before receiving the COVID-19 vaccine?'
'My obstetrician told us that my wife was able to get vaccinated to protect her and our baby. That made it very clear to me that it was very safe' Adam said.