Linda Dessau is the number one ticket holder of the Rumbalara FNC. Linda and her husband Tony have been friends and supporters of Rumbalara FNC for many years. Below is a quote is quote from Linda's speech that captures the real message and meaning of why Rumbalara FNC exists.
"The history of the land on which the Club sits, and the injustices faced by generations that had gone before, were fundamental to the vision of those who founded this Club.

They envisaged the Club as a place of belonging. A place to bring families together through strong, vibrant leadership. And to strengthen community through programs focused on health, education, employment, the arts and cultural identity.

I think one of the keys to your success has been the way you have collaborated to build those programs."

Honourable Linda Dessau AC, Governor of Victoria, 5thFebruary 2020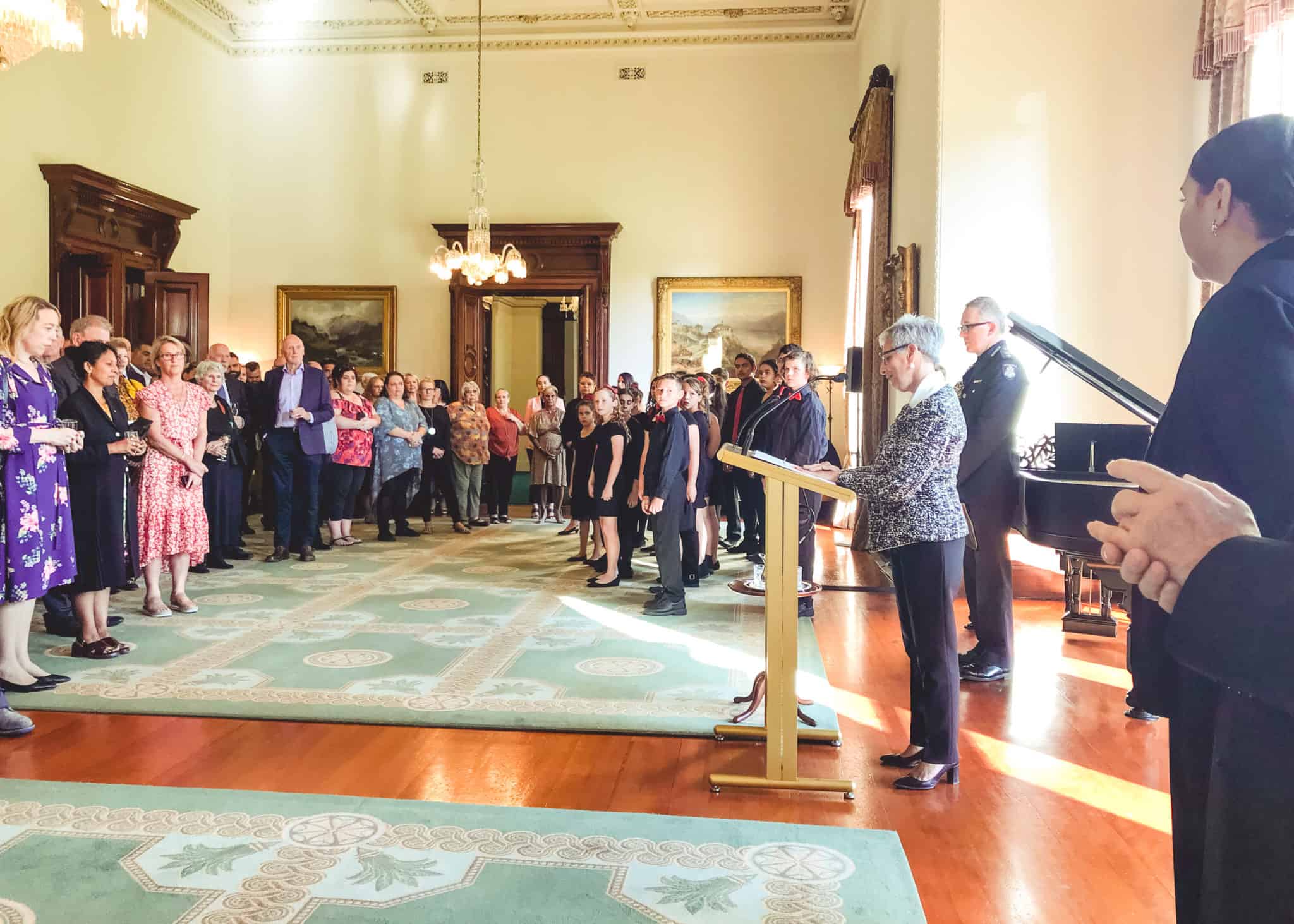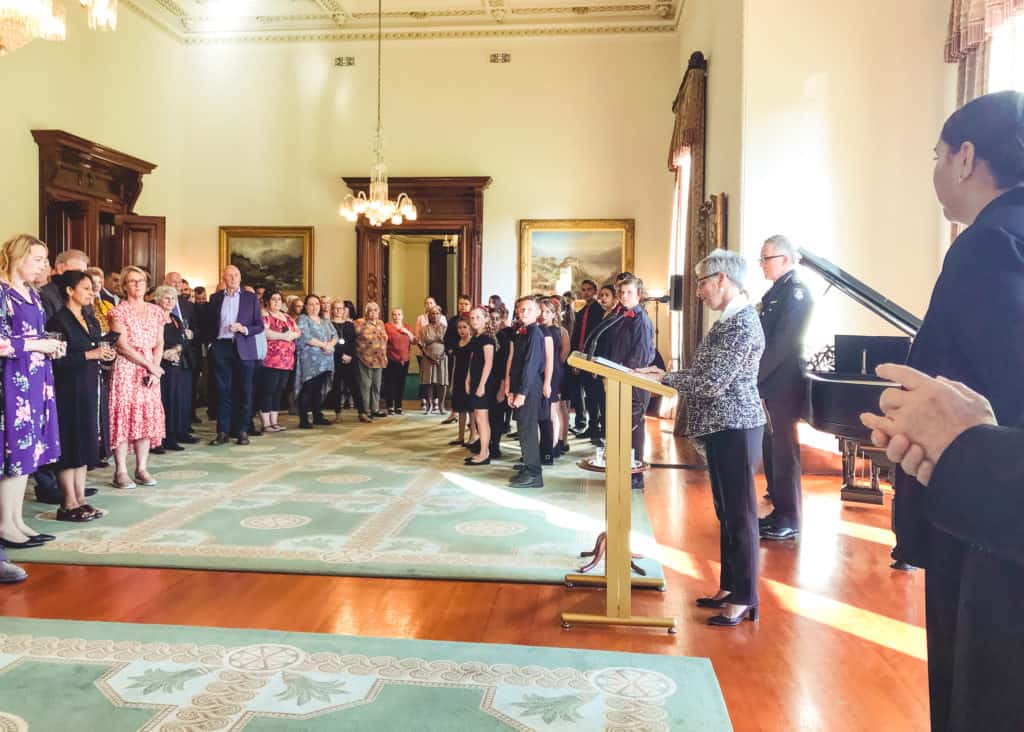 You can read Linda's full transcript on the Governor of Victoria website: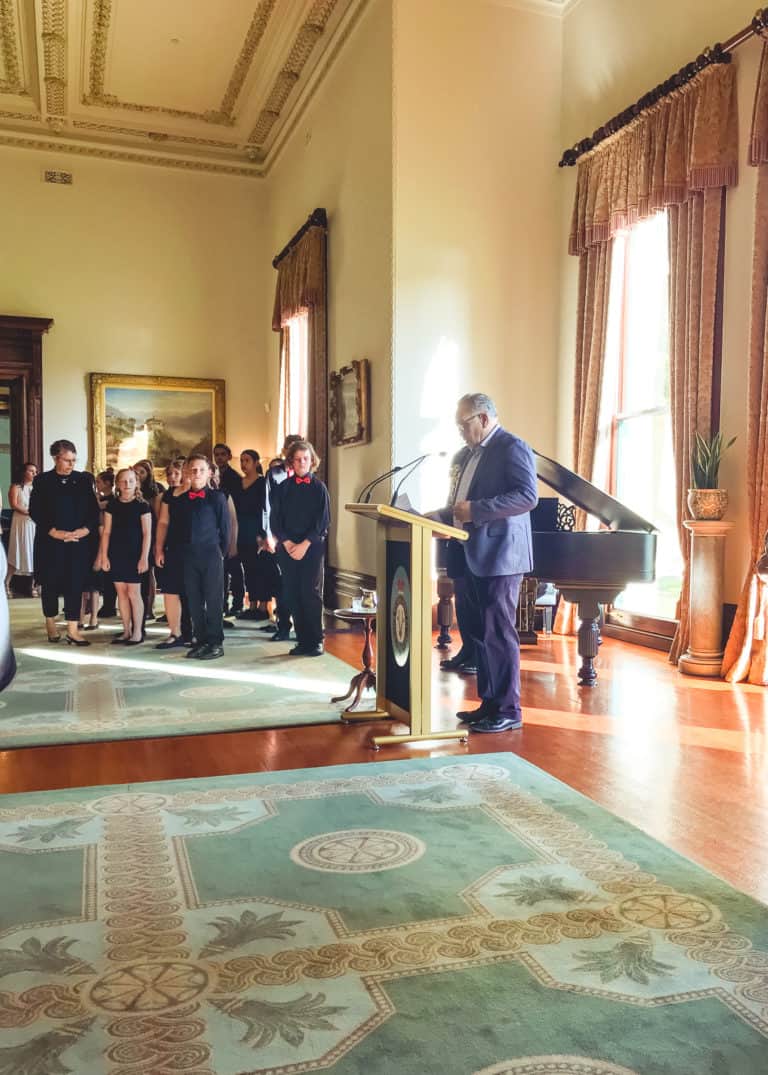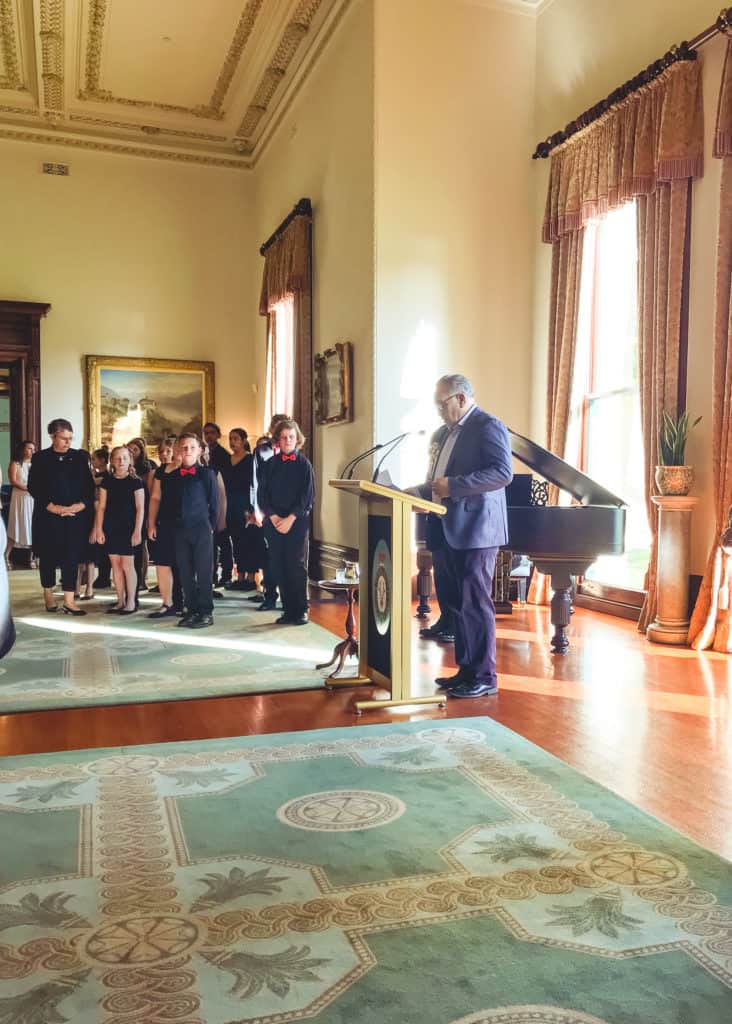 Approximately 165 gathered at Government House to hear from the Governor, Uncle Paul, Trinty Crumpen-Winmar and the Dhungala Children's Choir.